4 Benefits of Hiring Professional Window Cleaning Services
Do you need window cleaning in the Greater Bay Area? If so, click here to consider the benefits of hiring professional window cleaning services.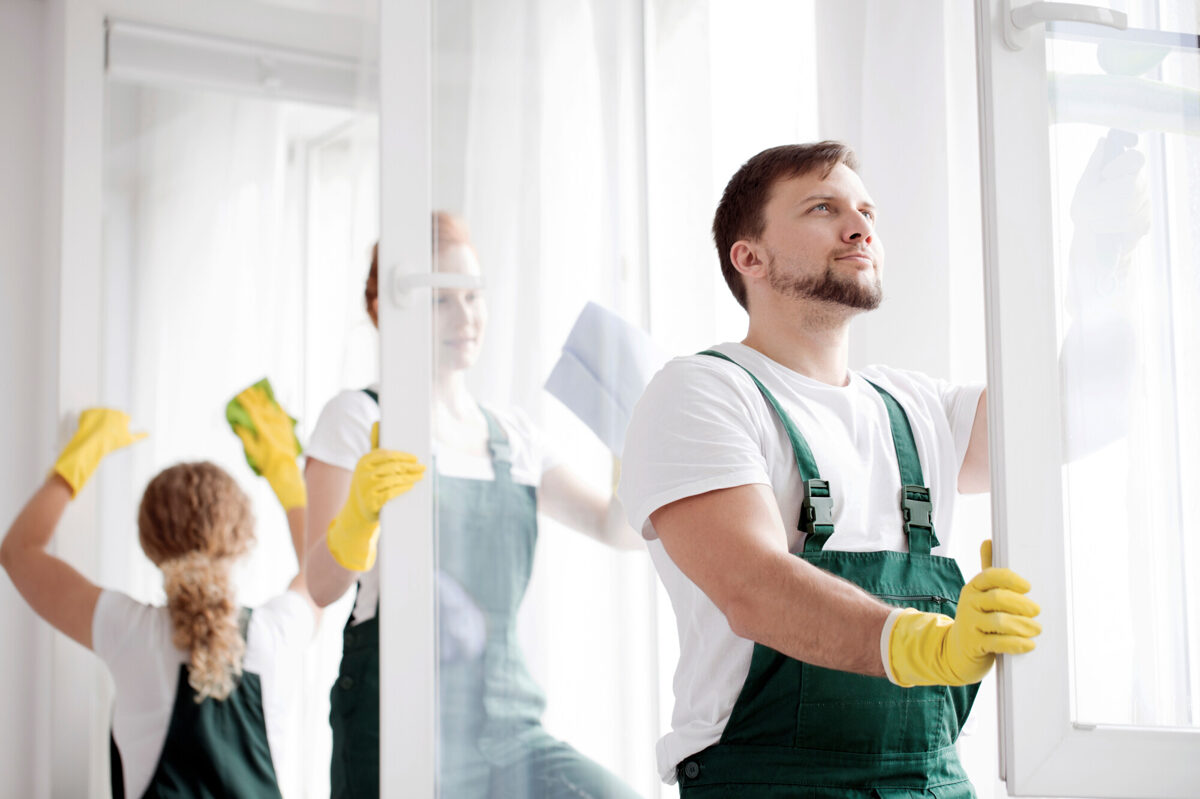 ---
According to a recent poll, washing windows is the third-most hated chore in America. Nearly 40% of U.S. adults say it's the task they dread the most, just after cleaning the oven (40.5%) and cleaning the toilet (41.8%).

Are you looking out your dirty windows, thinking the same thing? If so, it's time to hire professional window cleaning services! Today, we're sharing four reasons this could be the smartest decision Bay Area homeowners make all year.
1. Saves Time and Money
How much time have you spent scrubbing, squeegeeing, and drying your windows? Depending on the size of your home, this job could take the entire day!
There are many more valuable ways to spend those precious hours. When you hire an expert window cleaner to take care of this project for you, it frees your entire up your entire day.
Then, there are the costs to consider.
While it might initially cost more to hire a team than to wash your windows yourself, think about how frequently you'll have to re-do them. You may notice that dust and debris quickly return, which means making another trip to the store to stock up on supplies. A professional approach will last longer and could actually save you money in the long term.
2. Better Tools and Techniques
Did you know that there's a right and a wrong way to clean your windows? If you're still relying on DIY techniques and drugstore sprays, you could be left with a cloudy, streaky mess. An expert cleaner will know exactly what type of products and tools to use to ensure a streak-free shine every time!
As you're considering various companies, ask about their specific procedures. Some companies (like ours!) will also take extra care to use methods that are as eco-conscious as possible. Our team is careful about conserving water and only uses environmentally friendly soaps and cleaning solutions.
3. More Through Approach
When a professional window cleaning company tackles your windows, they don't just wipe the visible surface down quickly. Instead, they take their time and do a complete and thorough job.
Our team at Apex Window Cleaning will even take care of your window frames, screens, and sills!
4. Clean Hard-to-Reach Areas
Do you have skylights at your home? What about windows that are up very tall, such as above a lofted foyer? It can be time-consuming and even dangerous to attempt to clean them on your own. That's why it's best to hire a local company to take care of the work for you.
Our crews are specially trained and know how to professionally clean even the most out-of-reach windows in your home.
Need Window Cleaning Services?
Are you a Bay Area homeowner ready to relinquish the task of window washing to a team of experts? If so, we're here to help. At Apex Window Cleaning, we'll treat your property like our own.
In addition to one-time window cleaning services, we can also set you up on a routine maintenance plan to make sure yours always stay bright. Contact us today to set up an appointment and learn more!