5 Benefits of Hiring Solar Panel Cleaning Services for Your Home
June 26, 2023 at 11:48 am
Do your solar panels need to be cleaned? Click here for five great benefits that come with hiring solar panel cleaning services for your home.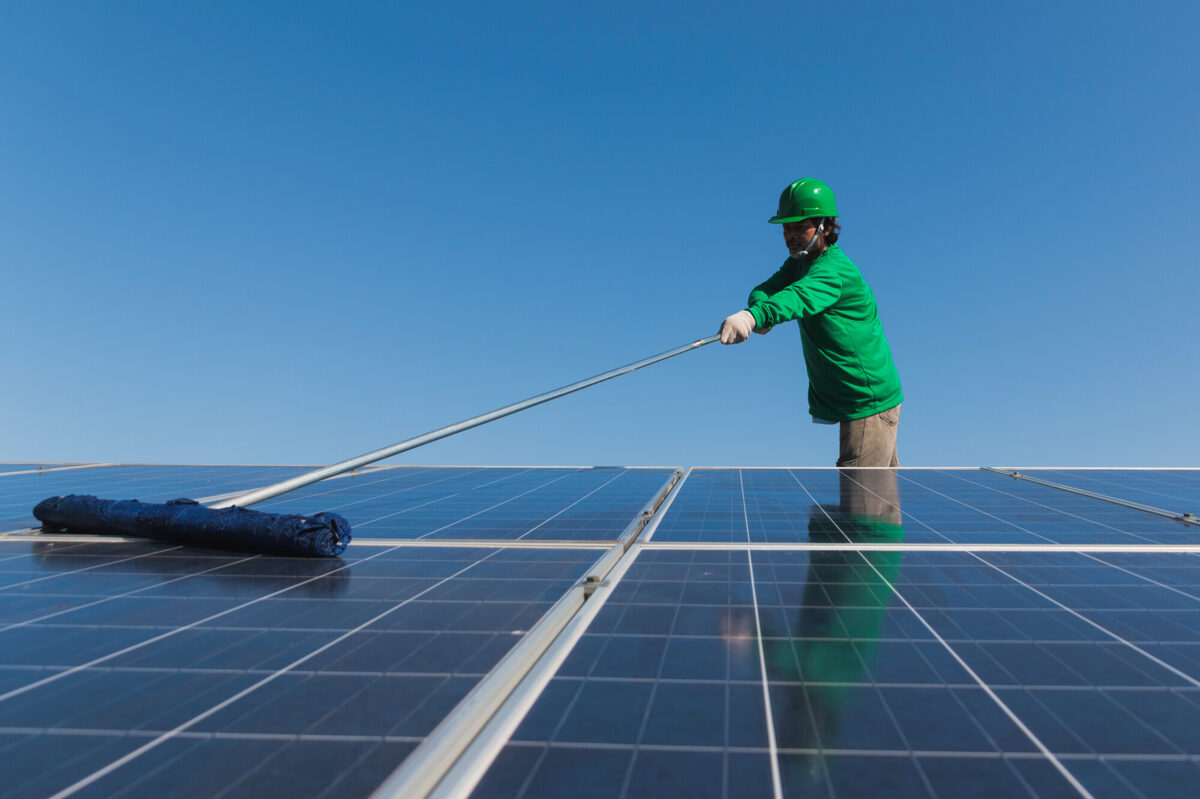 ---
A January 2022 Pew Research study found that 8% of surveyed homeowners had installed solar panels on their roofs. Are you one of these homeowners? If so, you should hire solar panel cleaning services.
Read on to learn about five of the benefits these services can offer you.
1. Improved Solar Panels
Solar panels need to catch as much sunlight as possible. If they don't, they'll produce less power. As a result, you'll save less money on energy.
Grime Affects Efficiency
The grime that collects on your solar panels will block the sun's rays. The only way to get this off is through a thorough cleaning. You can trust the workers at solar panel cleaning companies to make your panels clear and shiny again.
2. Personal Safety
Yes, you can clean the glass on your solar panel roof yourself. However, doing so is highly dangerous. Falling from great heights can lead to traumatic brain injuries, internal organ damage, and other severe injuries.
Workers Are Safer
Proper solar panel care isn't worth risking your health. Leave the danger to solar panel services. Plus, these workers have safety training and equipment to back them up.
3. Longer-Lasting Panels
You've probably heard that regular solar panel maintenance can extend the lifespan of your solar panels. Cleaning is a form of solar panel maintenance. And it can increase your panels' lifespan just as much as mechanical maintenance can.
Debris Causes Damage
This is because the debris that accumulates on a panel's surface can cause damage. It can corrode away the glass surface of your panels. Hiring professional solar panel cleaners prevents this from happening.
4. The Right Cleaning Supplies
Do you know the right water and cleaning materials to use on solar panels? You probably don't. Because of that, you can end up with a less-than-spectacular cleaning job.
Wrong Water
For example, the wrong water can leave streak marks. Cleaning companies will test local water to make sure it's good for cleaning. If it isn't, the workers will use water from different sources.
Wrong Tools
Tools are another issue. The wrong cleaning tools can scratch up your panels. Professional cleaners know which tools are the right tools for solar panel cleaning.
5. Saved Time and Effort
You likely have a job that you work hard at. Do you want to come home from that tough job of cleaning solar panels? You'd probably prefer to relax.
If you hire solar panel cleaning services, you can do just that. Hire professional cleaners and let them do the work. You can then get back to doing fun activities like watching tv, playing video games, etc.
Hire Our Solar Panel Cleaning Services
And these are just a few of the many benefits that solar panel cleaning services can offer you. If you hire these services, you should find that there are several more.
Are you in the Greater Bay Area? If so, consider getting solar panel cleaning services from us at Apex. Contact us today by filling out the form available on this page.