Window Washer in San Francisco: Key Qualities to Look for
July 26, 2023 at 11:59 am
Are you looking for a top-tier window washer in San Francisco? Pick the perfect option by looking for these key qualities.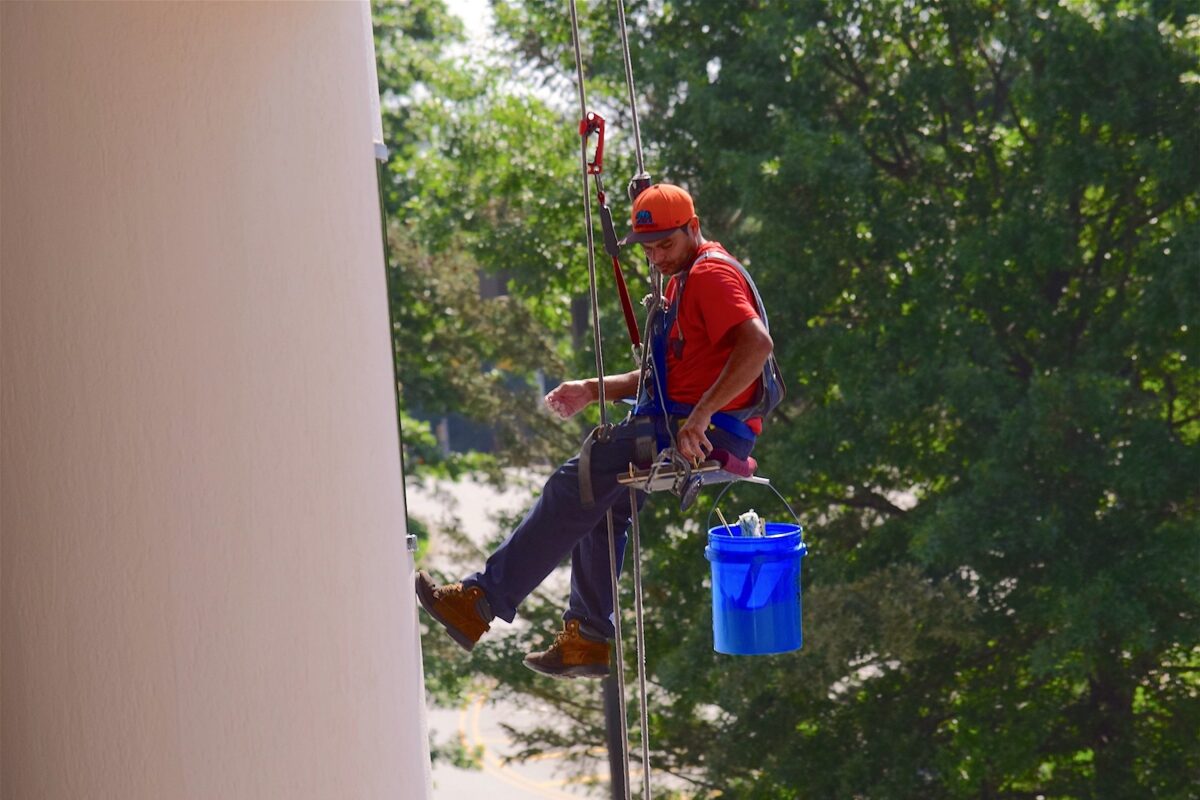 ---
With Americans spending over $3,000 annually on home improvements, you may be looking for ways to cut costs. But if there's one feature of your home where you don't want to make cuts, it's your windows. Clean windows can boost your home's curb appeal and, of course, provide stunning views.
You're better off enlisting professionals to give your windows a little more shine. Read on to learn what to look for in a window washer San Francisco service!
Prioritize Experience
Wondering how to choose a window cleaning service? Start by looking for one with ample experience.
While you could save money going with a new company, you may pay the price with poor results. Inexperienced cleaners could have shoddy workmanship. They might cut corners and use inferior products.
You don't want to see streaky windows or damaged window panes because the company did a poor job. Instead, look for a company with an established presence and a portfolio of work on its website.
An experienced company will use tools such as squeegees, water-fed poles, and scrapers. They should be able to describe the cleaning solutions they use and provide eco-friendly options. Additionally, they will know how to use ropes, harnesses, and other safety features to minimize risks when cleaning.
Compare Prices
Don't just go with the first window cleaning service you find. Look at a few SF Bay window cleaning companies and compare their prices, availability, and quality of work. You may be able to leverage one offer against another to get a better deal.
Ask for an itemized quote that lists labor costs plus materials. And ask about recurring services. You may get a more appealing offer if you commit to routine cleanings.
Read Reviews
When you type the name of a window cleaning service into a search engine, what kinds of reviews pop up? Avoid companies that either have no reviews or reviews littered with red flags. Look on a company's website to find testimonials from customers, as well.
San Francisco window cleaning is a competitive market, so a company should want to earn your business. The best window cleaners will be more than willing to provide referrals. Speaking with previous clients can provide a more thorough level of insight into the company's pluses and minuses.
Check Licenses and Insurance
A reputable professional window cleaning service will have insurance and the necessary licensure to operate. Further, they will have city permits to ensure that they are operating legally.
It's fair to ask a company for proof of these documents. Steer clear of companies that lack these critical credentials. Otherwise, you could be liable for injuries or other problems that occur on your property.
Find the Best Window Washer San Francisco Service
Doing an online search for a window washer San Francisco will reveal many options. Aim to choose a window cleaner with experience and positive reviews. And make sure that the company has licensure, permits, and reasonable prices.
Ready to hire the best window cleaners? Contact us for help!